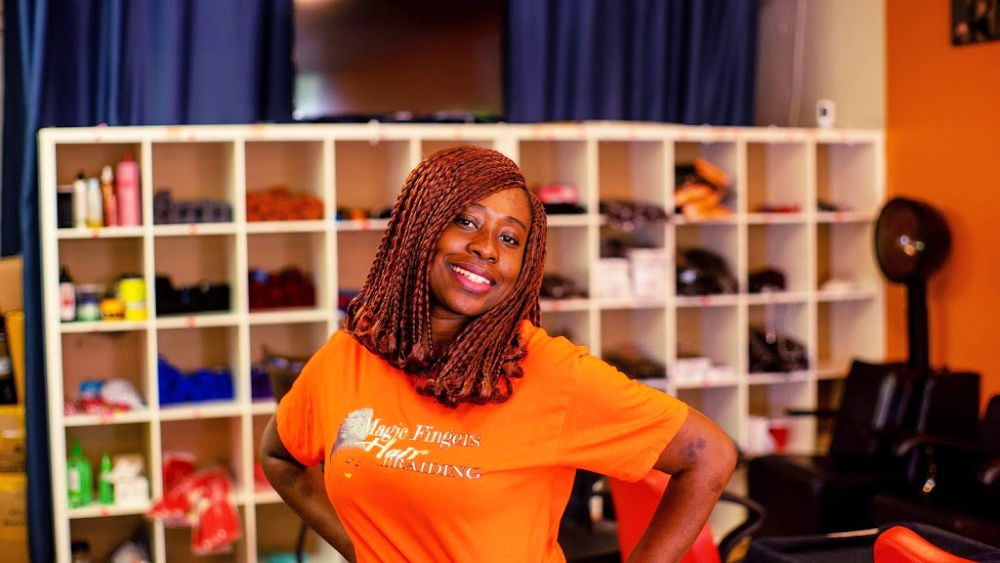 At Magic Fingers, we work on every race, every age from 2 years old up and all natural hairstyles. Some of our profit is used to help orphans in Ivory Coast and also to eradicate childhood cancer with St Jude's hospital .
Flo, the Owner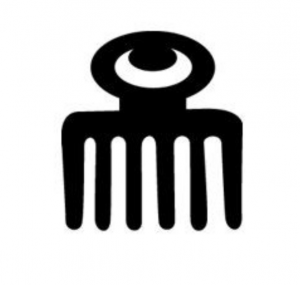 Braiding is part of most African cultures. Originally from the West African countries of the Ivory Coast and Ghana, braiding is an art and is very important in my tribe. It is symbolized by the adinkra symbol from Ghana.
I learned how to braid at a very young age and practiced on my friends' hair for special occasions and for everyday life. It defines black women all around the world and has become a trend for every race.
In addition to my braiding business, I have a background in law with two degrees, one from a French University and another one from the University of San Francisco School of Law.
Braiding is my passion and I love to make my customers happy. I'm very happy while working on my clients!  We joke around,  I'm always asking them how they feel,  while we play some African music in the background and make them try some of my African delicacies.
We come from the Ivory Coast and love working with a range of clients. You're in good hands with our experienced Magic Fingers stylists!
I brought my son here for the first time, they did a great job and everyone here is very friendly.
The owner Flo and all the hair artists at this salon are just simply amazing! Very accommodating and welcoming. They all care about your needs and they make sure you are satisfied, while making sure you are as comfortable as possible when you're getting your hair done. Best hair salon in the Bay hands down!!
I love Magic Fingers! They are very skilled at what they do. If you give them a picture they do exactly as you request. They also provide quick service. They don't braid too tight and I still have my edges!!! The best thing about this shop is the atmosphere. It's very welcoming, they talk to you like you're apart of the family. The ladies treat you like you're a person not just another "head". Thanks ladies
Want to Schedule an Appointment?